China's recent sea freight costs drop sharply,more foreign orders arrive
hya https://www.hellenicshippingnews.com/chinas-recent-sea-freight-costs-drop-sharply-more-foreign-orders-arrive/ 2022-08-19 09:10:27
 Sea shipping freight costs dropped sharply in China recently from June, resulting in an increase in foreign orders to Chinese traders, the Global Times has learned from industry insiders.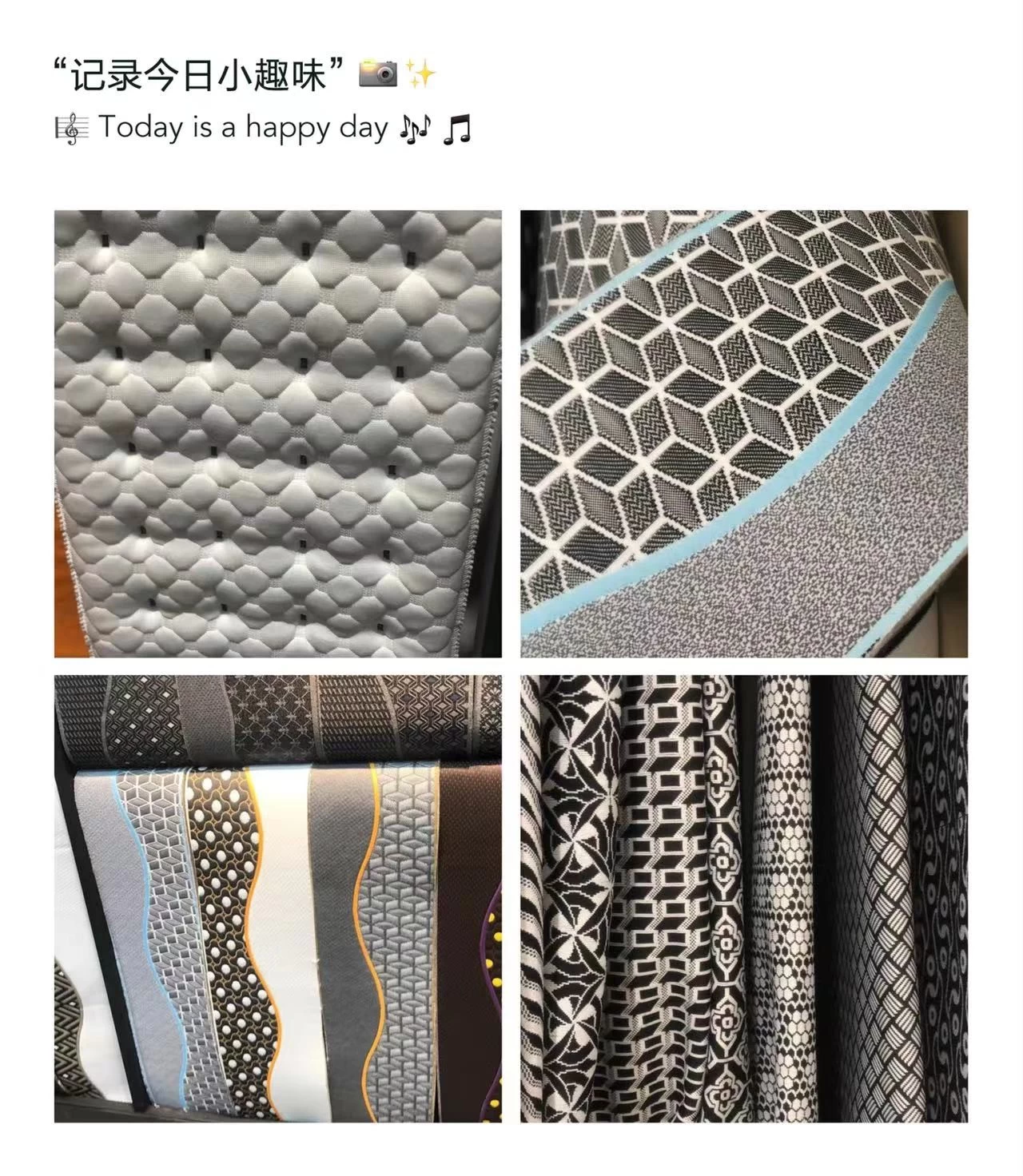 Observers pointed out that the steady decline in the shipping index reflects that China's supply chain and economic growth are stabilizing. They also see this a bright sign for China's foreign trade looking toward the second half of the year.
A Ningbo-based international trade service company focusing on China-US trade told the Global Times that they have seen a significant rise in demand for custom clearance since mid-June, which they said should be attributed to declining shipping freight rates.
mattress cooling jacquard knit fabric 
"With the increasing efficiency of the shipping supply chain, freight rates for major routes have fallen. The steady decline of the shipping index has sent a positive signal that export enterprises have resumed production and port transportation has steadily picked up," the company said.
A manager surnamed Hu from an air conditioner exporter based in South China's Shenzhen told the Global Times that last year, in addition to the high price of the entire shipping market, it was difficult to obtain shipping container space.
"Now as the shipping price falls, the situation of difficulty to order containers has been eased. We only have to book a container four weeks in advance, instead of three months compared with in the fourth quarter of 2021," said Hu.
Hu also noted that in most cases, sea freight cost of export orders is borne by overseas customers.
"When sea freight costs were high last year, overseas customers were not willing to order, which led to serious excessive inventory in our warehouse. Now, with the decrease of sea freight costs, the export businesses have also begun to recover," Hu said.
A shipping agent based in Shanghai also told the Global Times that spot rates on some routes from China to Europe and the US have fallen recently, with rates for the US west coast dropping to $7,000 per standard container at the end of June from around $13,000 before the Spring Festival in early February this year.
"Container rates from China to the US have been above $10,000 for 10 months. The average price of a 40-foot container from China to US west coast ports increased from $1,500 in early 2020 to more than $20,000 in September 2021. The rate began to decline to $15,000 starting 2022," the agent explained.
Against this backdrop, the number of container lines at Ningbo-Zhoushan Port reached 300 by the end of June, a new record high, according to a statement sent from Ningbo-Zhoushan Port to the Global Times on Thursday.
Among them, routes to Southeast Asia increased by nearly 30, covering Vietnam, Thailand, Malaysia and other countries.
The China (Export) Containerized Freight Index dropped 1.2 percent on Friday on a weekly basis, data from the Shanghai Shipping Exchange (SSE) showed.
The Shanghai (Export) Containerized Freight Index (SCFI) has also fallen from a high this week, down more than 17 percent from January, according to SSE.
The Tianjin Shipping Index (TSI), a barometer for foreign trade shipping prices in northern China, ended at 1,883.11 in June, a drop of 3.39 percent from January. Of which, the fall of international container freight rate is the main factor that caused the decline of TSI, according to the Tianjin International Trade and Shipping Service Center on Monday.
The Tianjin Container Freight Index (TCI) closed at 3,073.01 by the end of June, down 13.37 percent from the start of the year. TCI once hit 3539.83 in December, 2021, which increased more than five times from the figure in May 2020.
For foreign trade enterprises, it is obviously helpful to reduce the burden of logistics. Some previously low value-added products may be able to be exported again, Bai Ming, deputy director of the international market research institute at the Chinese Academy of International Trade and Economic Cooperation, told the Global Times on Friday.
"China has done what it can to keep the supply chain smooth. But foreign trade for the second half of the year still depends on the demand of China's trade partners," Bai noted.
Source: Global Times
www.mattressfabricmanufacturer.com