Sofa, the protagonist of the living room
hya hya.net 2018-01-29 23:02:00
Sofa, the protagonist of the living room
The sofa is the main character of the living room. As a large furniture in the living room, the beauty of the sofa is very important. A fine quality, fashionable sofa will undoubtedly make the whole living room look more beautiful. Nowadays, there are many kinds of sofa. There are many styles. So what kind of living room sofa should we choose depends on the style of our home decoration.

The European style of the big sofa in the living room

First of all, I am a large sofa in the European style living room, and the European style always gives us a luxury and noble feeling. The exquisite carving on the sitting room sofa looks more stereoscopic with the traditional hand drawing technology. The sofa is filled with high-quality sponge, and it has strong endurance, soft and breathable. It is designed by the curve fitting of the package to fit the back of the human body. It can effectively support your back and neck, and make your back get better loose. This living room sofa seat bag is designed according to the human body engineering, filling high density sponge, its resilience is strong, the bearing capacity is big, lets you sit on the above to feel more comfortable.

The modern style of the big sofa in the living room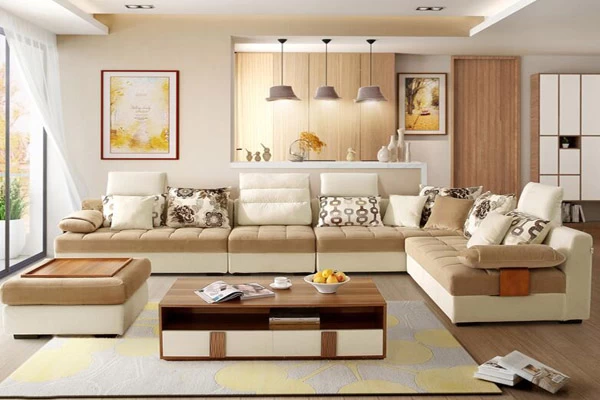 The second is a big sofa in the living room is a modern style, the living room sofa whole elegant appearance, looks beautiful and comfortable. This living room sofa seat bag is filled with high density sponge, good rebound effect. Sitting for a long time does not feel tired. It makes customers feel comfortable sitting on it. The armrest on one side of the large living room sofa is a detachable design. When the family comes to the guest, it can sleep on it. It is more spacious and convenient.  This living room sofa is designed for single person. Customers can lift the sofa surface. The next is a large storage space, which is very convenient and reasonable to make use of the space.
The Mediterranean style of the big sofa in the living room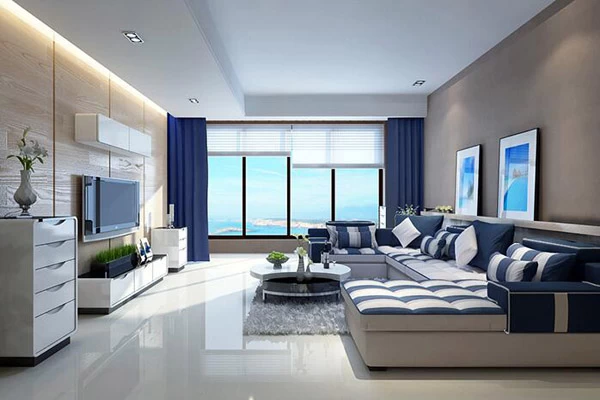 This is a Mediterranean style living room sofa, the whole drawing line of the whole living room sofa, the combination of blue and white stripes, and the Mediterranean style. This living room large sofa reasonable backrest design, can fully support the shoulders of the human body, and strongly support the waist. Whether you are sitting on the sofa watching TV or reading on the sofa, you can make the waist of the user effectively relax. The living room sofa package uses high-grade cotton cloth, built-in high elastic sponge, soft and smooth handle, can be adjusted freely according to their height, very convenient.
HYA, a Microfiber mattress fabrics  China supplier, will give you some advices about how to choice fabrics. Please click links for more information.

Zhejiang Hya Industry Co., Ltd
Tel: 0086-13515755047
Contact Person: nancy chen