Rely on rental bags to finance 15 million credit economic era?
hya hya.com 2018-03-19 09:44:08
Rely on rental bags to finance 15 million credit economic era?
"Nothing is a package that cannot be solved. If it does not, then it is two." Most women's love for bags seems to be inborn. In recent years, with the continuous growth of white-collar groups in China, the middle-class population, especially women, has been increasing their demand for luxury goods packages.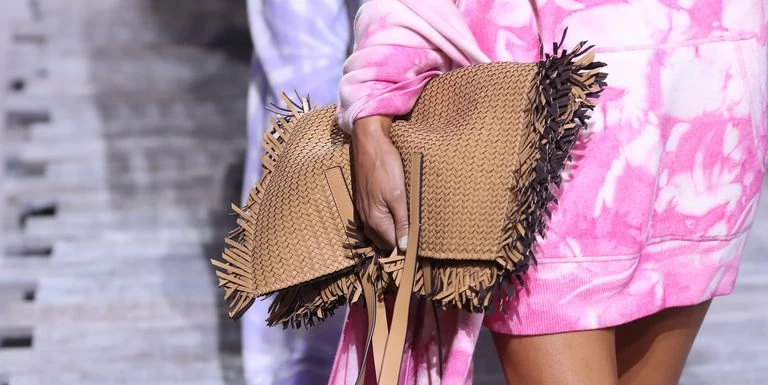 The luxury package price is high. After the consumer purchases, there are also a series of problems such as low usage rate, high maintenance costs, difficulty in transfer, and rapid changes in the trend. The newly-emerged bag rental service precisely solves these pain points. To help consumers reduce idle waste and reduce their holding costs.
At present, the domestic luxury rental market is developing rapidly. According to statistics, the annual rental growth rate of the luxury rental market exceeds 28%, and it is expected to reach 6.38 billion US dollars in 2020. The luxury rental market has become a coveted cheese. .
With the rise of the sharing economy, many start-up companies that provide "luxury share-lease" services have also emerged. "There is one" is one of them. It also cooperated with Sesame Credit Co., Ltd. to launch a credit-free deposit lease service. This also means that credit has begun to be widely used in the luxury rental scene.
When luxury goods meet the sharing economy
Youyi was founded in May 2017, and its initial positioning was the garment recycling service provider. Users can rent packages through their choice, and they can also choose to recycle, identify, purchase, and wash. At present, there are some brands that include Hermès, Chanel, LV, Dior, Gucci, Yves Saint Laurent and other brands.
According to Lan Yaodong, founder and CEO of the company, the mission is to help the girls dress better (Dress Better) and activate idle wardrobe resources by sharing the use rights of the bags. "Our users are mainly divided into two types. One is the demand side who does not have enough budget to buy luxury packages, but is eager to have. The other is that it wants to rent suppliers that use idle bags to make money. Leasing methods to meet the needs of both parties."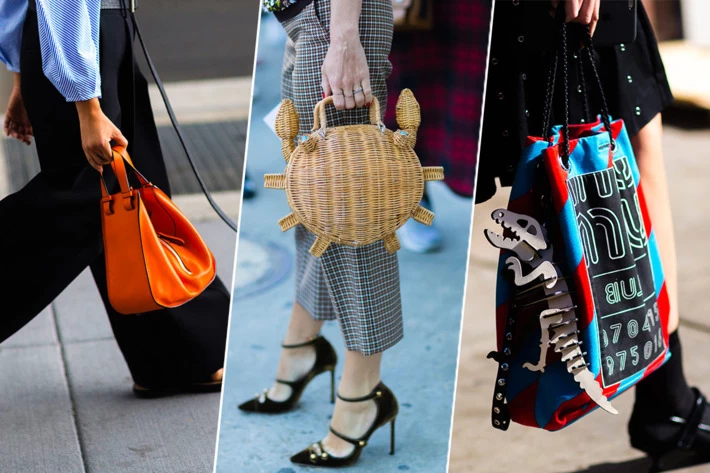 It is understood that before the founding of the company, Lan Yaodong had worked in Ali for more than seven years. He chose to enter the luxury leasing market. Lan Yaodong said that he is looking for the huge development prospect of luxury goods sharing.
"The current sharing economy is in full swing, and everyone knows that sharing bicycles, sharing cars, sharing charging treasures, etc., covers almost every area of ​​life, but if you are looking for a leading enterprise that shares luxury goods, it is still difficult to find a few domestically. Representative companies, but in foreign countries, the development of luxury lease sharing has become very common." Lan Yaodong said.
In fact, before the birth of Youyi, there are also many domestic luxury rental platforms, but most of them are traditional leasing models—"Businesses provide bags, users pay deposits and rents, users return bags, and businesses return deposits". However, because of the special product attributes of luxury goods, such as high maintenance costs, they will force rental prices and deposit bonds. The deposit prepayment for most rental services is equivalent to the original price of the bag, which scares many potential users. Coupled with the high risk of luxury leases and susceptibility to disputes, the leasing business has been hard to see results. As early as 2012, there were several well-established luxury rental websites, which were later closed down due to long-term losses.
Lan Yaodong believes that the current domestic luxury bag rental industry is still in its infancy, and it is still necessary to solve some industrial difficulties, such as the scale of the supply side and the problem of risk control. "On the supply side, on the one hand, we use self-produced products by buyers, and on the other hand, we enrich our own merchandise store by absorbing C-terminal idle packages, and quickly expand the supply-side scale and revitalize our 'sleeping bags', so we are We have introduced Sesame Credit from the beginning of the birth."
Using "credit-free" to expand the market
It is understood that there is a platform for the introduction of sesame credit in the luxury package rental industry. "We attach great importance to the cooperation with Sesame Credit. The product is firmly bound to Sesame Credit on the first line." Lan Yaodong said, "To do sharing, we must do a good job of 'risk control," and Sesame Credit has the real name certification, Risk control and other capabilities can help us reduce business risks."
The most important thing is to complete the user's risk assessment. "Based on sesame credit, we can identify user credits and reach target groups, which can reduce operational risks and ensure product safety." Lan Yaodong said.
At the same time, some users have given "credits" for the leasing of credit for users with good credit, and have fully lowered the leasing threshold.
Compared with the domestic and international sharing of rental services, there is not yet a rental company before the introduction of the "credit screening" mechanism, the deposit is also inevitable. At home, most leasing companies currently require a deposit of approximately 30% to 50% of the market price. Mature overseas platforms are similar to Rent The Runway. Deposits also account for 20% to 30% of commodity prices. Obviously these will be Become a heavy burden on consumers.
The ability to use the "credit-free recharge" of sesame credit has made a big step in the entire industry, not only quickly bringing rental orders to itself, but also accelerating the pace of expanding the market.
According to relevant officials, more than 90% of users on the platform are currently renting packages through sesame credit-free custody. The most direct benefit of sesame credit is a substantial increase in the number of transaction orders, attracting many new users. At present, the platform rental retention rate is above 40%, which reduces operating costs and the volume of orders also continues to rise.
The credit economy ushered in the outbreak
Lan Yaodong stated that credit-free beneficiaries promote customer acquisition and reduce risks, and secondly, they can bring positive experiences to customers and enhance their reputation. "Users generally feel very attentive and satisfied with the idea of ​​forgiveness." .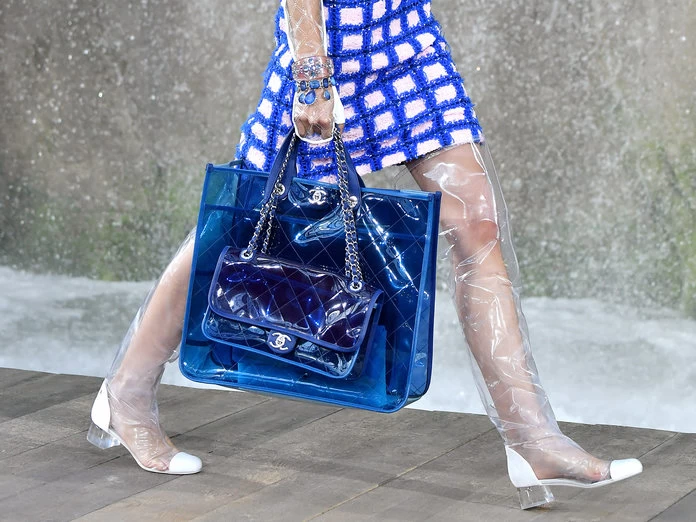 After the embarrassment, other luxury goods charter rental services such as chartered elder brothers, Baige platform, etc. also have access to sesame credits, and open a credit-free mortgage rental model. In this regard, Lan Yaodong said that such changes are actually transformative for the leasing industry.
"First of all, for the secondary market of the luxury goods industry, credit-free beneficiary has promoted the trading volume and circulation of the luxury secondary market with a lower threshold, and there will be better conversion; secondly, this process is also indirect. The primary market has cultivated more rational buyers, cultivated a good market cycle, and promoted the purchase by leasing. Finally, the benefits to the average consumer are more intuitive, such as helping the user to have a more refined life. New users spend 49 yuan. It will be impossible to imagine the use of Hermès for a week." Lan Yaodong said.
In addition, there is a guarantee of a credit system, users can also use their own bags to replace the unlimited rental services for all packages of the platform. The ownership of the packages is still the user's; or they can put in their own idle bags to earn a profit and really realize the package. The cycle sharing of packages.
It is worth noting that the good development trend was also achieved in the last year to obtain a 15 million yuan Pre-A round of financing. Now, founder Lan Yaodong is busy with the next round of financing. He said: "Now that the sharing economy has entered the second half, that is, the era of credit economy, it is foreseeable that entrepreneurial innovation based on credit lease scenarios will usher in an explosion period ."
HEJIANG HYA INDUSTRY CO.,LTD is a trading and industry company which was built up at 2008 specializing in exporting and purchasing to more than 15 countries .
Main products: mattress cover, jacquard mattress fabric (damask fabric, strech knit), printing mattress fabric (tricot ,satin,pongee ,brush ,T/C ), Stichbond fabric,fireproof fabric,waterproof memebrane and so on.
Our advantage:
Profession : 10 years experience
Fashion: 20 new designs per month
Convenient: various products ,one-stop shopping,save your cost of time and worker
Flexible: TT, LC, D/P, LC30-60 CREDIT