Invisible Rollaway Beds
hya hya.com 2018-06-14 15:13:07
History of Invisible Rollaway Beds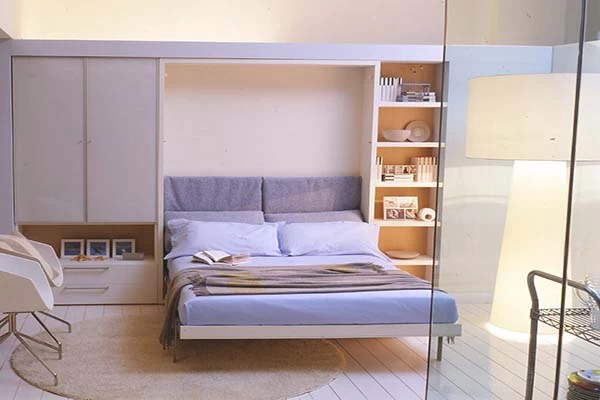 The invisible folding bed, which first appeared in the late Warring States period, is simple in structure, light in weight, and generally consists of a bed, a bed rail and a bed drawer. Generally, the design of the folding bed material uses relatively hard materials. This is mainly because the lower part of the folding bed is hollow. If the material is not rigid enough, it can easily cause people's personal safety to be affected.
The invisible folding bed was used from the first to the nobles of the royal palace and can be used by people who are common in the later period. This is not only a historical change, but also the development of people's living standards. Because it has a very strong space for commercial use, even some of us have applied for patents.
The advantages of invisible folding bed
Rollaway beds are widely used. In the hospital, it can effectively solve the problem of shortage of beds; it can also solve our sleeping problems when traveling in the wild; when natural disasters occur, it can also become a stretcher and temporary bed for ambulance staff.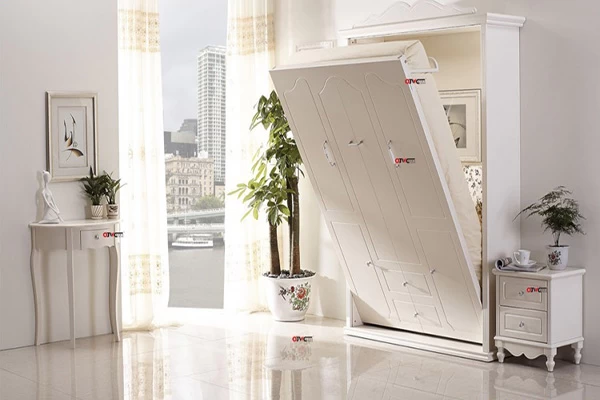 The invisible foldaway bed, because of its ease of use, people with it can meet our different needs, and any part of the bed can be folded up. The invisible foldaway bed is not space-consuming and has a strong practicality in life.
These are some of the prices of invisible folding beds (Folding bed wholesales)that are relatively well-sold. We hope to have a reference for everyone when they buy a folding bed. Because the foldaway bed is partially soft and some of it is hard, it is recommended not to use it for children who are growing up as long as possible so that it can protect children's growth. The old man's words, because the elderly are prone to calcium deficiency, those who have osteoporosis, so as far as possible not to the elderly.