These knowledge about high-definition dress fabrics are not known to everyone
hya hya.com 2018-03-26 10:41:29
These knowledge about high-definition dress fabrics are not known to everyone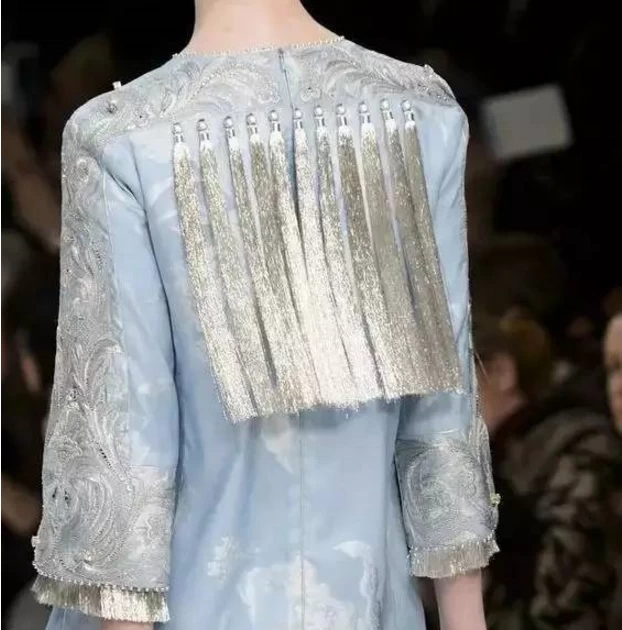 "The true luxury needs to be created with good fabrics and craftsmen's intentions."
                                                           ---Mr.Dior
A dress, in addition to the highlights of the decoration, the charm of the fabric is infinite. To cater for different occasions and seasons, designers have cleverly used the unique features of various fabrics. Not only is the choice of a dress type important, the fabric is equally important. The height of dress quality is determined by the fabric.
Silk, soft and smooth in texture, soft and light in touch, colorful in color, and comfortable to wear, is the most expensive dress fabric. The silk known as the "Queen of Fibers" has been favored by people of all ages for its unique charm. The variety is divided into fourteen categories and 43 sub-categories. There are roughly two types of heavy, heavy, smooth, Qiaoqi, Shuangqiao, and heavy. Joe, brocade, satin satin, satin satin, elastin satin, warp knit, etc.
It is usually wrapped in a satin lining as a dress surface to create a romantic and elegant atmosphere.
Unique unique fabrics drape, soft and elegant texture, soft and smooth feel, with the most natural and noble atmosphere, and chiffon fabrics are the preferred fabric for summer dresses.
Chiffon, fabric is light, thin, soft and elegant. The name comes from the French CHIFFE's sound and meaning is light and transparent fabric. Chiffon is divided into silk chiffon and silk chiffon.
Artificial silk chiffon is generally made of 100% polyester (chemical fiber), which has the inherent advantages of chiffon. Compared to silk chiffon, artificial silk chiffon washing is not easy to decolorize many times, is not afraid of exposure, it is convenient to handle, and is strong. Sex is better, use more in dress.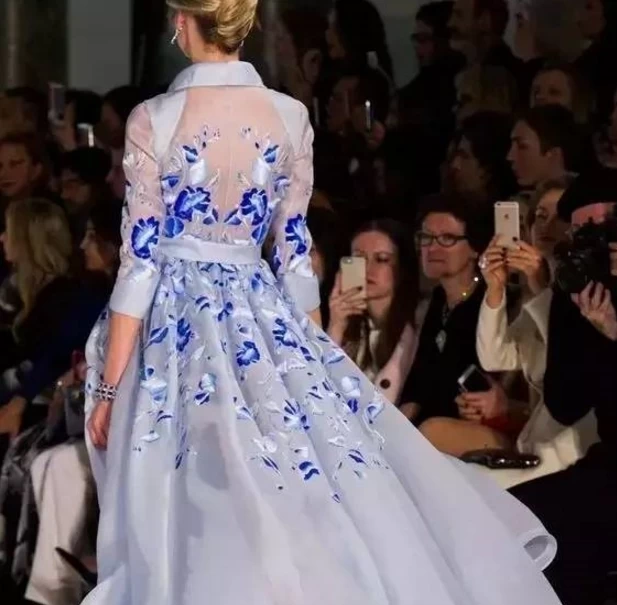 Due to its superior drape and comfortable body touch, chiffon is a common design material for designers in the summer. Whether it is a sexy cut or a simple cool style, you don't have to bother with it. It's always easy to wear. Elegant and stylish and elegant.
Dress satin, fabric surface smooth and shiny, with a heavy texture; widely used in South Korea straight satin, twill satin, Italy simulation satin, Japan satin (also known as acetic acid ya).
Designers are usually used in winter dress design, choose dress satin with a simple and atmospheric version, without too much decoration, highlighting the natural luster of the satin.
The fabric's own thick features make it highly malleable, and accessories such as linings, fish bones, and chest pads can well cover up the body's flaws, perfectly embodying women's maturity and elegance.
European root yarn, also known as Kossa yarn, is light and elegant. It is thin and transparent; it has the distinction of silk organza yarn and imitation silk organza yarn. Silk organza yarn belongs to a category of silk fabrics with a certain hardness. Easy to shape, is widely used in Europe and the United States and other countries for the production of wedding dress.
Silk organza yarn feels more silky, but expensive, imitation silk organza also has its advantages, so the domestic dress with imitated silk organza mostly;
Designers choose transparent or translucent veil, mostly covered in satin, its feel a little hard, suitable for the outline of the dress canopy, dress wearing organza fabric, romantic fashion without losing the elegant atmosphere.
All in all, the fabric's thickness, thinness, lightness, hardness, presence of pearls, and the three-dimensional appearance of the fabric can fully demonstrate the different charms of the dress.
Know more interesting news about fabrics from ZHEJIANG HYA INDUSTRY CO.,LTD, please click the link Tela para colchon on sale.

Phone: 0086-575-88039102
Fax: 0086-575-88132184
Moble: 0086-13515755047
Contact: Chen NANCY
EMAIL: hyanancy@gmail.com