Do you need a floding bed?
hya hya.net 2017-12-08 16:20:19
DO YOU NEED 
A FLODING BED?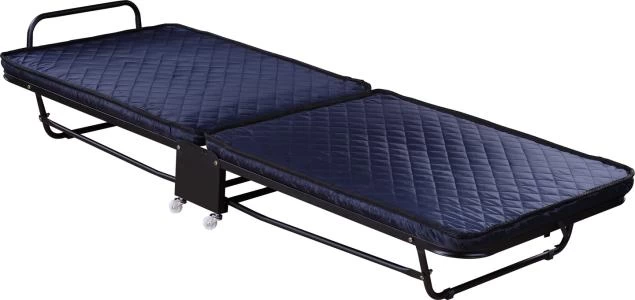 In China emperors, two unique carpenter emperor, in the carpenter has reached zouhuorumo level and reach the peak of perfection. A big fat man is the emperor emperor designed giant dragon, Zhu Yuanzhang was finally out of the central plains; another is Zhu Yuanzhang's own descendants, "genius Carpenter" Ming Xi Zong Zhu from the school, he is the history of the first folded bed inventor and manufacturer. However, the earliest date of the folding bed can be traced back to the Warring States period.
The structure of the folding bed is divided into bed, bed and bed drawer three part. The advent of the folding bed has brought people the convenience of life, and even some people have applied for the patent. With the development of the economy and the improvement of the technical level of the manufacturing industry, the extended products based on the development of the folding bed have appeared one after another. Such as: Seventy percent off folding bed, sofa folding bed, inflatable folding bed, and so on.
Our company's folding bed (
Metal Folding bed on sale
)can really be a good bargain. If you want to buy a folding bed, please choose us!
Zhejiang Hya Industry Co.,Ltd
Tel:0086-13515755047
Contact Person:nancy chen