How to clean the sheets scientifically and effectively?
hya hya.com 2018-11-07 14:29:59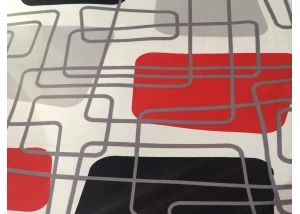 Printing mattress Stichbond fabric factory

Aphids, fungi, etc. are not easy to survive in high temperature (more than 60 ° C), low temperature (less than -20 ° C), dry and other environments, so the following points must be achieved in addition to mites: high temperature, low temperature, dry, and ventilated.

It is recommended to wash the sheets with hot water at 55-65 degrees Celsius, then heat them to dry or expose to the sun. This removes tiny debris, dust, and sweat from the surface of the bedding, and helps to kill bacteria and mites.

For white sheets, a little bleach and disinfectant can be added. The bleached products are oxygen and water, maintaining the neutral character of water, but its bactericidal and decontaminating ability is comparable to that of chlorine bleach. However, it should be thoroughly rinsed with clean water. Otherwise, bleach and disinfectant act as a chemical agent, which also has a stimulating hazard. The mildest reactive oxygen bleach can be chosen. (Printing warp knitted fabric supplier)

If there are a few degrees or even a dozen degrees in the north, there is not enough sunlight, you can put it outside the snow and ice, kill the mites and related pathogens through low temperature. In the south, there is not enough sunshine in winter and there is no cold snow and ice weather. What should we do? It is recommended that after normal cleaning, you can consider ironing the sheets with an electric iron, which can also be effectively killed.
Please click here for more information: Mattress cover fabric wholesales